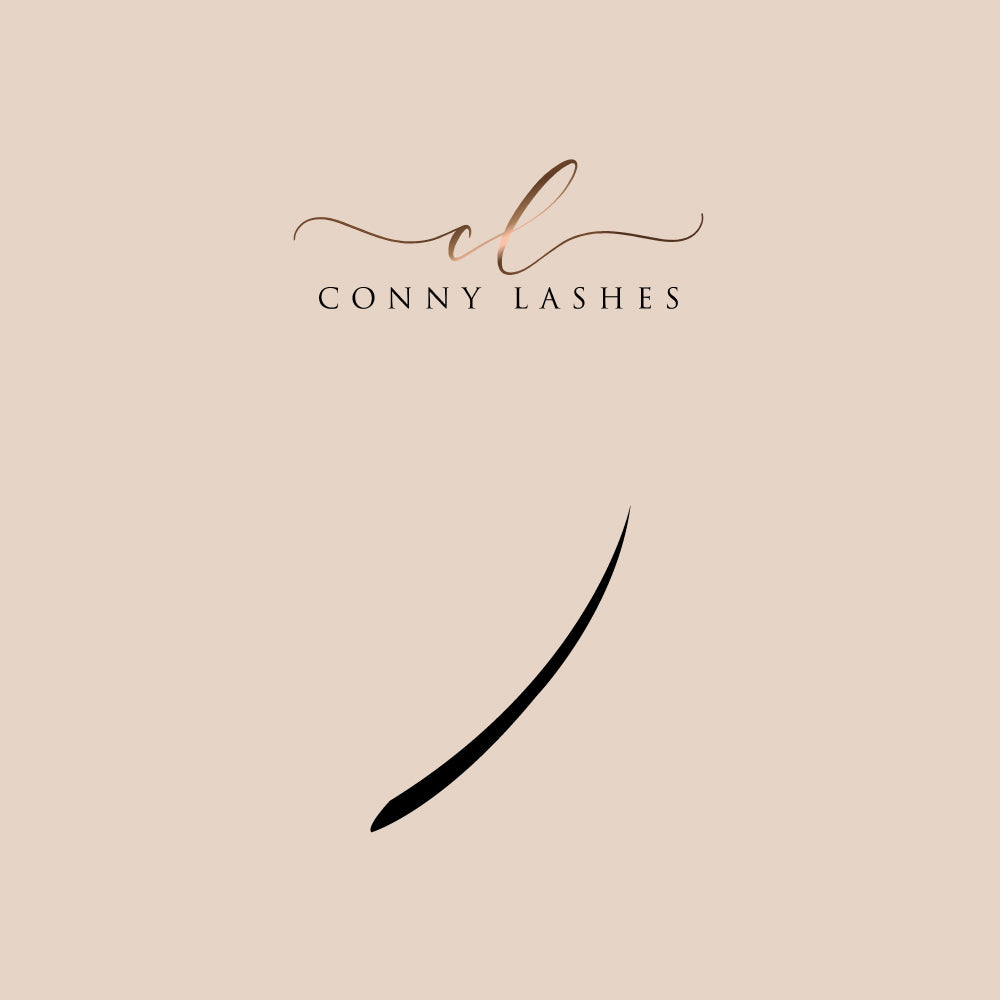 Classic training for individual eyelash extensions
---
In stock, ready to ship

Inventory on the way
In our 2-day beginner basic eyelash extension course you will learn how to apply classic semi-permanent eyelashes using the 1:1 technique. The eyelash technique creates the appearance of a longer and natural eyelash look. Our eyelash extensions basic course is perfect for newcomers. Learn the special features as well as tips and tricks from our experienced trainers to successfully start your career. If you take part in our beginner training, you invest in your future and become part of the Conny Lashes Academy. You also get lifelong support and special discounts in our eyelash extension shop. Nothing stands in the way of starting a new career.
What is taught in the Beginner Basic Course?
Our 2-day intensive eyelash training includes everything you need to know about eyelash extensions.
Introduction to eyelash extensions
History of Eyelashes
Anatomy of the eyes and eyelashes
Eye health and safety
Hygiene in the eyelash studio
Contraindications of eyelash extensions
eye allergies
product knowledge
Introduction of various eyelash extensions: curls, thicknesses and lengths
Eye shapes and different eyelash styles
lash mapping
Treatment process in the studio
Application of individual extensions (exercise on a doll's head and live models)
How to remove excess glue from eyelashes
Eyelash extension refills
Care of eyelash extensions
Creation of a comfortable working space
How to gently remove eyelash extensions
How to perfectly isolate eyelash extensions
Customer talks and after-care tips
Marketing - how to build a successful company in the long term
Professional pricing
How to take the perfect photo (apps, social media)
Eyelash Stylist Certificate
Course of the eyelash lengthening beginners basic training
The basic course for beginners takes place daily from 10:00 a.m. to 5:00 p.m. First you will learn the theory you need as an eyelash stylist. On the first day we will also practice the first application attempts on a doll's head. At the beginning of the second day we will thoroughly repeat what we have learned from the day before. You will then put the skills you have learned to the test on a live model. If you cannot bring a live model with you, we will of course help you.
Eyelash extensions starter set
Our extensively compiled eyelash extension starter sets contain all the premium products you need to work on your customers. A huge benefit of becoming part of our academy is that each of our loving students receive a lifetime 10% discount at our eyelash extensions store.
Why should you choose the beginner basic course with Conny Lashes?
Eyelash extensions are extremely popular around the world. We want to help you achieve your goals and become one of the best eyelash stylists in your city. In our Lash Academy we offer a wide range of eyelash extension training courses. After you have passed our Beauty Academy, you are a certified professional eyelash stylist. Due to the unique level system and the lifelong follow-up care, we belong to an elite circle with one of the highest success rates of our students in the eyelash industry. As a member of our academy, we give you discounts on the best eyelash extension products in our shop.
How do I pay that Beginner basic course?
The eyelash extension individual technique course can be booked immediately in our shop. By paying in advance, you are guaranteed a place. Our online booking system is open 24/7 and is a quick and easy way to register for our training courses.
Eyelash extension training with certificate
All our training courses are diploma courses. When you have completed your training with us, you will receive your personal Conny Lashes Academy certificate from us. Certification will help you in your career as an eyelash stylist.