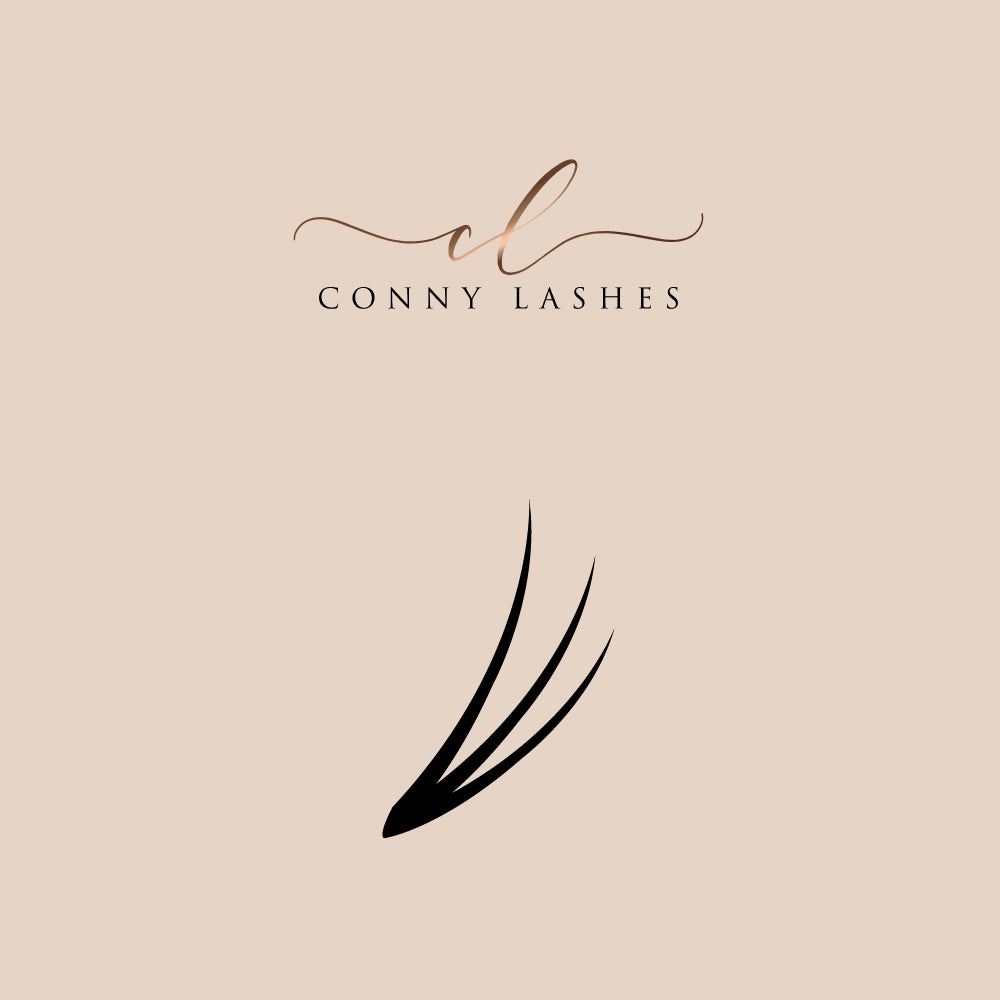 Volume and Russian volume eyelash extensions training
---
In stock, ready to ship

Inventory on the way
Would you like to master the art of voluminous eyelash extensions and give your customers the wow effect? Then you've come to the right place at Conny Lashes! Our Russian volume eyelash extension training teaches you all the techniques and tricks to create perfect and thick eyelashes.
Our 1-day training is ideal for advanced eyelash stylists who already have experience in classic eyelash extensions and want to expand their knowledge. The Volume Course and Russian Volume Eyelash Extension Course are designed to teach the world's latest and most efficient volume eyelash techniques using ultrafine and soft extensions. 2D, 3D, 4D, 5D, 6D, 7D, 8D, 9D, 10D, 11D, 12D - these styles give clients a full and glamorous look with gorgeous looking volume lashes.
We introduce you to the latest methods and materials so that you can inspire your customers with a perfect volume look. Our professional team consists of experienced eyelash stylists who are happy to share their passion and knowledge with you. We offer you intensive training in small groups so that we can fully concentrate on your needs and questions. Our training courses take place in our modern and fully equipped training rooms.
As part of our Russian volume eyelash extensions training, you will learn how to determine and select the different lengths and thicknesses of eyelashes in order to achieve the perfect volume. We also show you how to naturally arrange eyelash extensions to create a unique and customized look. In the training you will also learn how to work efficiently and precisely to save time and still achieve a perfect result.
If you take part in our Volume & Russian Volume eyelash extension training, you invest in your future and become part of the Conny Lashes Academy. You get an eyelash extension certificate, lifetime support and discounts in our store to ensure you have everything you need to become a successful eyelash stylist.
What is taught in the Volume and Russian Volume Eyelash Extensions course?
Our 1-day eyelash course covers everything you need to know about the Russian volume eyelash extensions technique:
Introduction to volume eyelash extensions

Anatomy of the eyes and eyelashes

Health and safety at work around the eyes

Hygienic routine in the eyelash studio

Contraindications for eyelash extensions

Eye allergies

Product knowledge

Introduction to all eyelash types: curls, strengths and lengths

Eye shapes and different eyelash styles

Lash mapping

Treatment procedures

Applying volume eyelashes (practical exercises on a doll and a model)

Eyelash extension refills

Procedures for care

Creating a comfortable workspace

Removing the eyelash extensions

Isolating the eyelash extensions

Advice on customer aftercare

Marketing - how to build and market your business

Professional pricing

How to take the perfect photo

Eyelash extensions certificate
Course of the volume & russian volume eyelash extension training
The course on eyelash lengthening with volume and Russian volume usually lasts from 10.00 a.m. to 5.00 p.m. You will learn the theory of these advanced techniques.
You will then put your skills to the test on a doll and a model. If you don't have a model, we will of course provide you with one.
Eyelash extensions professional volume set
Our fully stocked eyelash extension kits come with all the high quality products you need to start working with your prospects.
A major advantage of the Conny Lashes Academy is that our members receive a 10% lifetime discount in our eyelash shop.
Why should you choose our Volume & Russian Volume Eyelash Extensions Training?
Eyelash extensions have become increasingly popular around the world. In fact, volume and Russian volume eyelash extensions are in high demand everywhere.
You will also be trained by one of the best international eyelash stylists. Women love to wear full eyelashes with a natural-looking volume. We want to help you achieve your goals and become the best stylist in town.
We offer a wide variety of eyelash training courses and after completing our eyelash academy you will be a highly certified eyelash stylist. As a member of our academy, we give you discounts on the best eyelash extension products in our shop.
How do I pay for the Volume & Russian Volume Eyelash Extensions training?
The eyelash lengthening training can be paid for via Paypal, Sofortüberweisung and credit card. By paying in advance, you are guaranteed a place. Our online booking system is open 24/7 and is a quick and easy way to register for our training courses.
Eyelash extensions certificate
All of our eyelash extension courses are diploma courses. When you have completed the eyelash training, you will receive a professional diploma certificate issued by the Conny Lashes Academy. This certificate will help you in your career as an eyelash stylist.